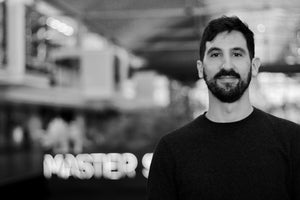 Our Story
I am Hassan, the founder of Maison Boanton and a watch enthusiast.

After working for over ten years at the United Nations and the Francophonie, I decided to start a new chapter in my life to make my childhood dream come true.
My experiences in life have shown me that success requires hard work and taking chances, often going beyond the usual ways. I firmly believe that only those who dream and dare can reach for the stars. Perhaps that's what led me to leave my country and family at the age of 16 to settle in France.
Because there is something magical about creating something with your own hands, I am proud to share my vision of watchmaking with you through Maison Boanton.
Hassan Sefrioui
A brand backed by three luxury watch experts
OUR AMBITIONS
At Boanton, our idea is simple: we don't just want to create beautiful watches, we want to give you a unique experience with your watch.
Our ambition is to offer you watches that you can open and personalize over time to suit your personality, giving them a personal story and unique value.
In the coming months (and several times a year), we will be offering you different capsule collections, including cases, dials and hands, to dress up your watch as you wish.
You'll be able to install these capsule collections on your watch with us and other enthusiasts at the Boanton Watch Workshops we organise in Paris, London, Geneva and New York. (by invitation only).
Down the road, you'll be able to easily install your capsule collections by yourself at home, through specially designed kits.
And to take the experience even further, we offer the chance to experience custom-made timepieces, creating watches in unique edition.
RETRO-ENGINEERING: REVISITING WATCH HISTORY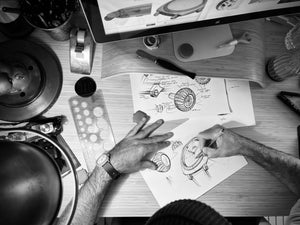 TO CREATE OUR WATCHES, WE WENT THROUGH THREE STEPS THAT TOOK US 18 MONTHS:
Step 1: Assemble a team of highly talented experts
Our dream was to create a luxury watch that could be opened to replace certain components like the case or dial, or simply to explore its inner workings without causing any damage.
To create this feat of engineering, I needed to be accompanied by the best experts.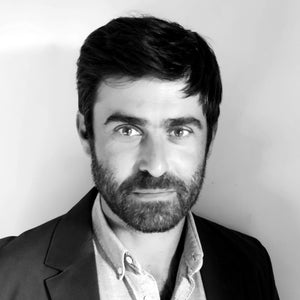 William
William held the prestigious position of Head of the Watch Design Studio at Cartier, where he made significant contributions to the design of iconic collections such as Tank.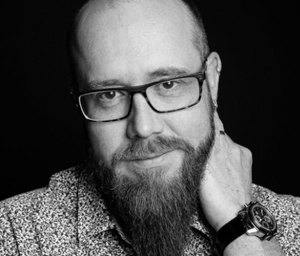 Mikael
With more than 20 years' experience in Haute Horlogerie, Mikaël has played a key role in the development of more than 500 watches for some of the most prestigious brands.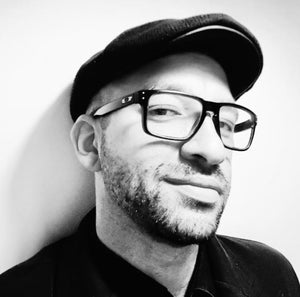 Matthieu
Matthieu is an expert in design and 3D modelling. He has over 15 years' experience in the luxury watchmaking and automotive industries.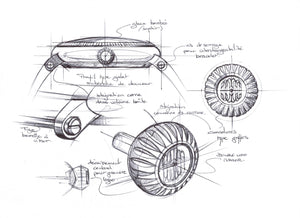 Step 2: Assessing every challenge faced by watchmakers
We have reached out to five watchmakers and after-sales service departments of well-known watchmaking houses that you are all familiar with, in order to compile a precise list of all the technical issues encountered by watch experts.
Armed with this list, we sought solutions for each point.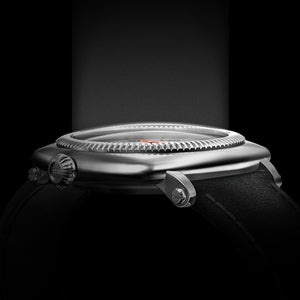 Step 3: Delving into the history of watchmaking to incorporate purist techniques into our watch concept
While many watch brands strive to simplify, Maison Boanton delves into horological history to (re)discover and integrate purist techniques into its watch concept (e.g., a central container).
In the history of watchmaking, various technical innovations have emerged at different periods. Used by renowned Swiss watch houses, some of these innovations facilitate the assembly and customization of watches.
The design of our watches is not something commonly seen in watchmaking. We employ manufacturing and assembly processes utilized in luxury watchmaking, and found in a few renowned Swiss houses.
For instance, we have chosen to incorporate a component that only few luxury watchmakers use: the central container. Our bezel and back are screwed to this container, an essential component that makes it possible for anyone to change their watch.
At Boanton, our container enables you to more easily replace any components, including case, dial, and hands, offering complete interchangeability.
This approach adds an additional layer of complexity, going against current trends where brands strive to simplify assembly of their watches reducing production costs.
In simple terms, the fewer components produced, the fewer the risks.
Discover the collection